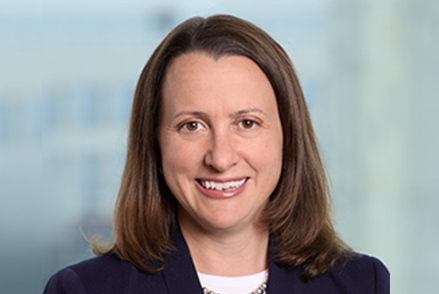 Philanthropic Advisor
Gioia Perugini
Director of Philanthropic Services
Hemenway & Barnes LLP
Gioia serves as Philanthropic Advisor to the One Hive Foundation. In this role, she works collaboratively with the Foundation's leadership team to develop and implement its strategic plan. She helps oversee the development of grant strategy, outreach to potential grantees, and cultivation of partnerships with nonprofits and other funders. She serves as a liaison to the legal, investment management, and grants administration services provided by Hemenway & Barnes. 
At Hemenway & Barnes, Gioia works with individuals, families, advisors, charitable trusts, and foundations to provide a range of philanthropic and family office services. Gioia's practice also specializes in engaging multiple generations in family philanthropy. She's a frequent speaker, writer, panelist, and blogger on issues relevant to philanthropy and the nonprofit sector. She's active in her local community and in organizations and philanthropic networks across New England. She is President of the Board of the Brookline Community Foundation. She serves on the Board of the Maine Philanthropy Center and chairs its Governance Committee. Finally, she is Vice Chair of the Board of Directors of Positive Tracks, a public charity that helps young people make change through charitable athletic activity.
When not working in philanthropy and volunteering, she can be found hiking, biking, or cheering on her teenage children's sports teams.