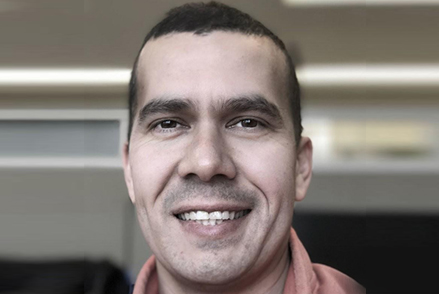 Communication/Science Advisor
Humberto Boncristiani, PhD
Inside The Hive Media & Consulting Inc.
Humberto Boncristiani is a Communication/Science Advisor at One Hive Foundation. In this role, he works directly with the Foundation's leadership team to develop and implement its strategic plan. In his spare time, Dr. Boncristiani hosts the Inside The Hive TV YouTube channel, where he educates viewers about honey bee science and the importance of honey bees.
As a second-generation beekeeper and honey bee researcher, Dr. Boncristiani has accumulated extensive experience working in several prestigious research institutions, including the USDA, University of North Carolina in Greensboro, University of Maryland, and the University of Florida. He specializes in honey bee health research with an emphasis on honey bee virology.
Through Inside The Hive Media & Consulting Inc., Dr. Boncristiani helps companies entering the beekeeping industry with new products and beekeepers optimize their operations across the United States.
When he is not working on bee-related subjects, Dr. Boncristiani enjoys exercising, going for long hikes, biking, and cooking. He is also busy chasing his two daughters and helping them reach their life goals.