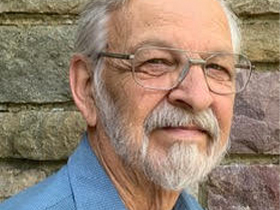 Advisory Council Member
James Frazier, PhD
Dr. Frazier is a Professor Emeritus at Penn State University, retiring in 2014 after 25 years of service. He received his Ph.D. in Entomology with a specialty in insect physiology at the Ohio State University in 1970. He went through the academic ranks at Mississippi State University from 1970 – 1980, was a Senior Scientist and Research Associate at DuPont Agricultural Products from 1981-89, and was Department Head at Penn State, leading a transformative period for the department.
Dr. Frazier has a broad understanding of production agriculture, agricultural policy, integrated pest management, chemical ecology, and Entomology and has served as an expert witness in legal cases involving pollinators and pesticide impacts. He's researched the chemical ecology of herbivorous insects for most of his career, but for the past eight years, he has concentrated on the effects of pesticides on honey bees with Chris Mullin, Insect Toxicologist, and Maryann Frazier, Senior Honeybee Extension Specialist at Penn State.
Dr. Frazier has published 75 research articles, book chapters, and reviews during his career. He presented an update on pesticides and bee health to the Senate Ag Committee (2013) and has served on several national-level policy bodies, including the USDA-APHIS-EPA National Stakeholder Conference on Bee Health (2011), the Pellston Conference on Pollinator Risk Assessment (2010), and was science advisor to the National Honey Bee Advisory Board from 2009-13.
Dr. Frazier received a DuPont Research Accomplishment Award (1984), was listed in American Men and Women of Science and Outstanding Scientists of the 21st Century, and received an Award from the Entomological Society of America for Exceptional Service as Chair of Strategic Planning (1996) and was President of the Entomological Foundation (1996-2001). He received the Friend of the Industry Award from the National Honey Producers Association (2014), the President's Award, and the Hoopengarner Award from the National Beekeeping Federation (2015).
Dr. Frazier and his wife Maryann received the Founders Award from the Foundation for the Preservation of Honey Bees in 2016. They reside at their home in State College, PA, and they have a daughter, three grandchildren, and one great-granddaughter in Vero Beach, FL.